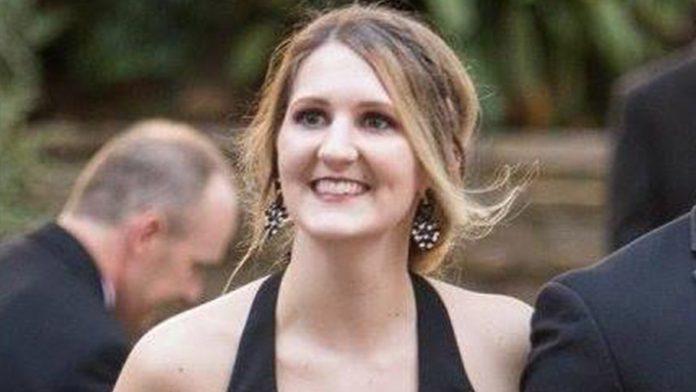 By Kathryn Kelman/ ne news editor
A NE Campus student was found strangled to death in her Fort Worth home, police said.
Molly Matheson, 22, enrolled at TCC last summer and was taking classes on NE Campus this spring, executive director of communications, public relations and marketing Suzanne Groves said.
Officers were called to the residence around 4:30 p.m. April 10 when she was found in a bathtub strangled, Fort Worth Police Officer Jimmy Pollozani said.
She was found at her apartment in the 2600 block of Waits Avenue, according to the Tarrant County Medical Examiner's Office.
Detectives investigating the case found no signs of forced entry, Pollozani said.
Pollozani wouldn't say whether detectives had any suspects at this time.
Matheson was found by her mother, Sgt. Marcus Povero said.
"It's such an awful thing," family friend Lori Gallagher said. "I can't even think how she would come in contact with somebody who would hurt her. That just wasn't her world."
Gallagher works with Matheson's mother and said Matheson would come to their office to visit her mother.
"The thing that struck me the whole time I've known her was how devoted to her family she was," Gallagher said. "And funny. She was very funny."
Matheson was an upbeat and loving young lady who always helped with her brothers and was very close to her mother, Gallagher said.
Matheson was one of four children. She was born in Virginia but grew up in Winter Park, Florida. She moved to North Texas in high school, and she graduated from Keller Timber Creek High School in 2012.
After finishing high school, Matheson went on to the University of Arkansas in the fall of 2012 and was a Razorback for three years before returning to North Texas and enrolling at TCC. She planned to transfer to Tarleton State University to finish a degree in social work.
During her time at Arkansas, Matheson met University of North Texas student Enmanuel Quinones in the fall of 2013. At the time, Quinones was also a student at Arkansas.
Matheson, a member of the Alpha Delta Pi sorority, and Quinones, a member of the Beta Theta Pi fraternity, met through various sorority and fraternity mixers and Razorback football games, he said.
"I remember when we were first meeting, the conversation of where we went to high school came up, and I was surprised to learn that she attended Timber Creek High School in Keller," he said.
Quinones was surprised because he graduated from nearby Keller Central High School.
"Upon first meeting, I could tell the type of person that Molly was," Quinones said, "always smiling and always wanting to make sure that everyone in the room felt happy and felt as if they belonged."
Matheson and Quinones grew close as time went on. In addition to seeing each other once a week to catch up, they also almost always attended Razorback football games together on Saturdays, he said.
"We had many inside jokes between us," he said. "She never failed to put a smile on my face regardless of whatever situation I was facing in life."
His fraternity brothers also knew Matheson and considered her a close friend too, he said.
"She always wanted everyone to feel included and happy," he said. "This led to a lot of people loving her as a person."
Quinones remembers Matheson as an understanding person that others could go to and talk about any issue they faced. He also describes her as friendly and generous.
"She could strike up a conversation with anyone and was always willing to give in order for others to feel at home and comfortable," he said.
One of his most recent memories with Matheson, made over last Thanksgiving break, exemplified her giving nature.
The two joined a group of friends at the residence Matheson was renting at the time before going out to West Seventh Street in downtown Fort Worth. Matheson volunteered her home for the night for anyone who drank to make sure no one drove home after drinking, Quinones said.
"She even took really good care of me after I had a bit too much," he said.
The next day, Quinones realized he'd lost his debit card at one of the bars they'd visited the night before, and Matheson took care of him again.
"Without hesitation, Molly took me out to breakfast and paid for it all since I didn't have my card," he said.
Quinones doesn't have any bad memories with Matheson.
"Many people say things like 'so and so was such a kind-hearted person' when someone passes away," he said. "But I can tell you with my full heart that Molly was such a genuine, giving person that never asked for anything in return other than a smile."
He will miss having her around.
"I will forever cherish the countless Razorback games and Greek functions we attended together," he said.
A visitation was held April 17 and a celebration of Matheson's life took place April 18.
In lieu of flowers, donations may be made to the Molly Matheson Memorial Fund at any Frost Bank location or mailed to P.O. Box 100275, Fort Worth, Texas 76185.