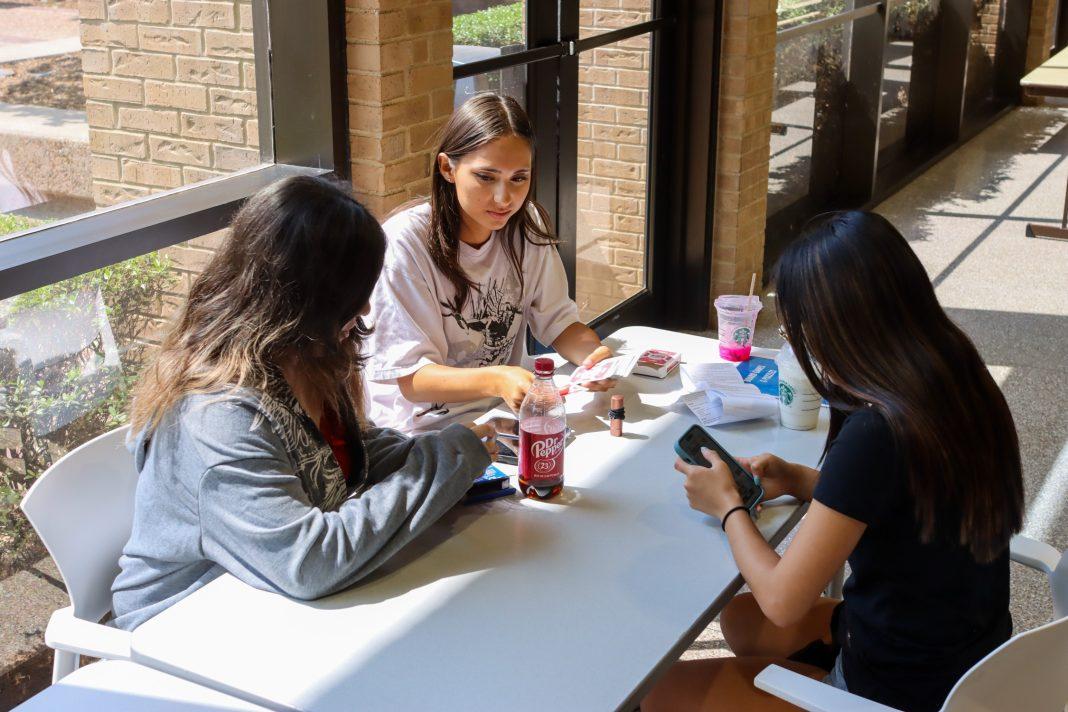 NINA BANKS
campus editor
nina.banks@my.tccd.edu
For many, the start of the new school year can be anxiety inducing. For incoming freshmen, these fears are increased tenfold.
TCC's academic school year starts Aug. 21, but preparations start even earlier for freshman.
Throughout the end of July till the beginning of school, freshmen attend new student orientation as introduction to campus. NE Vice President of Student Affairs Terese Craig spoke to incoming students at NE Campus' orientation.
Craig acknowledged the attitude shift she has observed from students in recent years.
"Freshman today at community colleges understand the value," Craig said. "And I think when I first started in higher ed, people almost felt disappointed that they were going to a two year college. Now I think the value and the rigor, and the affordability and just the common sense of starting here is what I would say is most different than I've noticed."
SE students Sydney Clay and Kennedie English both attended new student orientation on SE Campus on Aug 16. Clay noted how the daunting layout of campus made her felt.
"Kinda nervous," Clay said. "I feel like it makes us feel better because we figure out where everything is."
Craig discussed the flexibility of TCC to students, stressing the ability of achieving a work life balance in order to complete their goals.
"Not isolated like I am the only one who's going through this and maybe I am not meant or cut out for college," Craig said. "The danger becomes those first couple of classes up until 12 credits when you're still like, you want to be there, but still trying to navigate and balance everything."
English and Clay set their schedules to be identical. For the two, it gives them peace of mind to have someone to tackle the school year with.
"Definitely," English said. "You have somebody to come to."
During new student orientation, clubs and programs are advertised to students. For English, TCC's music opportunities spark her interest.
"I sing, and I am trying to learn how to play the piano so I am looking into that," English said.
To incoming students, Craig had a message she wished she received when she was in college.
"People always ask you guys what do you want to be," Craig said. "We switched that question now to what problems do you want to solve. If students can get involved in one something that interests them outside of the classroom, it's going to still help them answer about what their career path or journey starts off like."