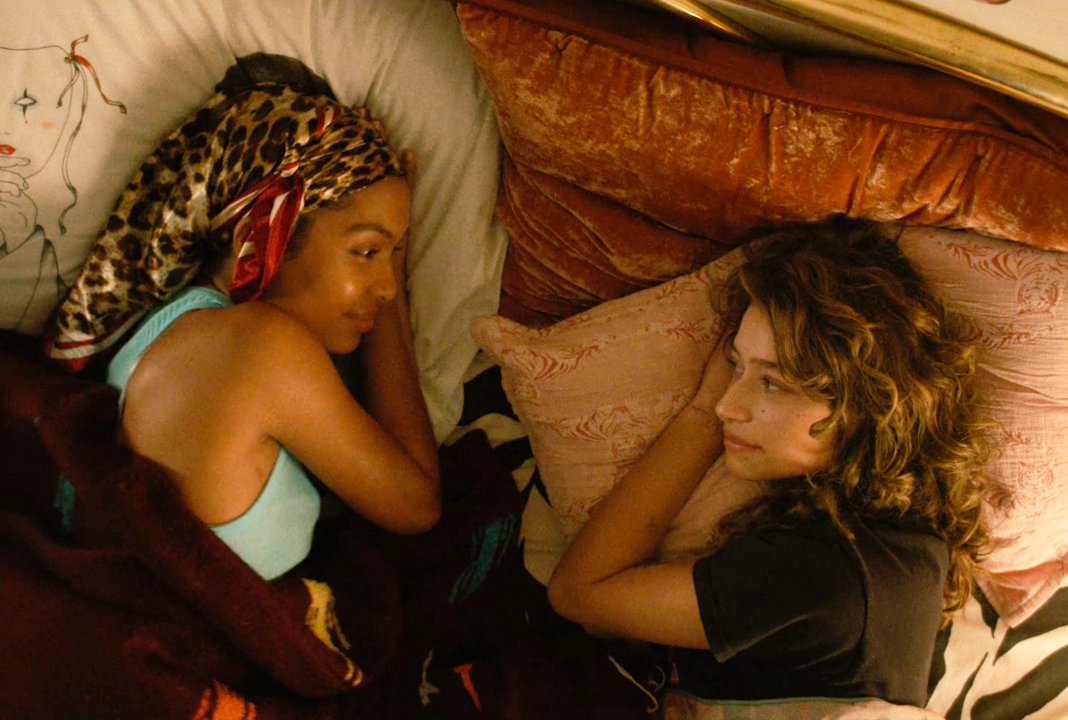 KEYLA HOLMES
campus editor
keyla.holmes@my.tccd.edu
Funny, beautiful and heart-wrenching, Sitting in Bars with Cakes is based on a true story about two best friends navigating their early 20's in L.A., going to bars and handing out cake.  
Yara Shahidi plays Jane, a shy mailroom assistant, who struggles to venture outside of her comfort zone. She prioritizes studying for the LSAT in hopes to get accepted into law school. When she's not studying, she lays out her kitchen supplies and bakes away. 
Odessa A'zion plays Corinne, Jane's roommate and childhood best friend. In many ways Corinne is portrayed as Jane's opposite. Extroverted and always seeking out a fun time, getting out of her comfort zone is simply what makes life worth living. When she's not partying, she works as an assistant to a music industry agent. 
To help Jane meet guys and get out of her shell, Corinne suggests that she takes her cakes out of the kitchen of their apartment and to different bars around L.A. 
Friendship is central to the story. Viewers will be shown how two best friends compliment one another, and push each other to be better versions of themselves. However, drastic character development occurs more so for Jane.  
Pivotal to the story, Corinne is diagnosed with terminal brain cancer. As Corinne navigates her illness, scenes of her encouraging Jane to play a more active role in her own life allow the audience to see how important it is to take up space. 
As it turns out, Jane doesn't actually want to go to law school. Her passion is baking and thanks to her best friend, by the end of the movie Jane gains the confidence to do something she loves instead of just considering what she thinks will make her parents happy. 
The story is filled with ups and downs. Moments of laughter and tears, the film also depicts the difficulty Corinne experienced as her symptoms worsened. She had to stop "cakebarring", a term she came up with for their adventures around L.A. As she became tired and started to experience more pain, the vibrant, energy filled person we were introduced to at the beginning of the movie, starts to fade. 
Jane becomes her primary caregiver and does everything she can to alleviate Corinne's agony. Odessa A'zion does an amazing job at showing Corinne's resilience and attempts to make light of the situation. Through her amazing acting it's difficult to not empathize with her character. Young and full of life, her illness is now a focal point in her life.  
The bond between the characters is touching and real. Their love is beautiful and I think the movie acts as a nice tribute for Audrey Shulman's, the author of the screenplay, best friend.