By Elaine Bonilla/se news editor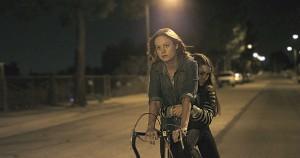 Short Term 12 is a film that shines a light on the unspoken difficulties of the lives of foster care teenagers.
This independent film was written and directed by Destin Cretton, who brings his personal experience working in a similar environment to the screen. Short Term 12 is about Grace (Brie Larson), a supervisor at a foster care facility and her co-worker/boyfriend Mason (John Gallagher Jr.). The couple works together to help struggling teens live their lives and prepare for adulthood.
The film mainly focuses on the stories of foster children Jayden and Marcus as well as the relationship between Grace and Mason.
Grace and Mason anxiously are preparing Marcus (Keith Stanfield) for the arrival of his 18th birthday, when he will be released from the facility's care. Just as one teen is preparing to leave, another arrives. Because of her dangerous behavior, Jayden (Kaitlyn Dever) has been passed around from facility to facility. Because of Grace's own troubled past, she feels an automatic connection with Jayden. Not only are Mason and Grace dealing with the kids' issues but also with their issues as a couple.
Grace, a tough but gentle caretaker, gives much-needed love to neglected youth. The pain the teenagers are enduring is heartbreaking, as shown in one scene where Marcus vents to Mason through the lyrics he's written.
The actors take on their roles so completely, the film seems like a documentary. Short Term 12 won the audience award for narrative feature at this year's SXSW Film Festival. After watching it, it's obvious why.