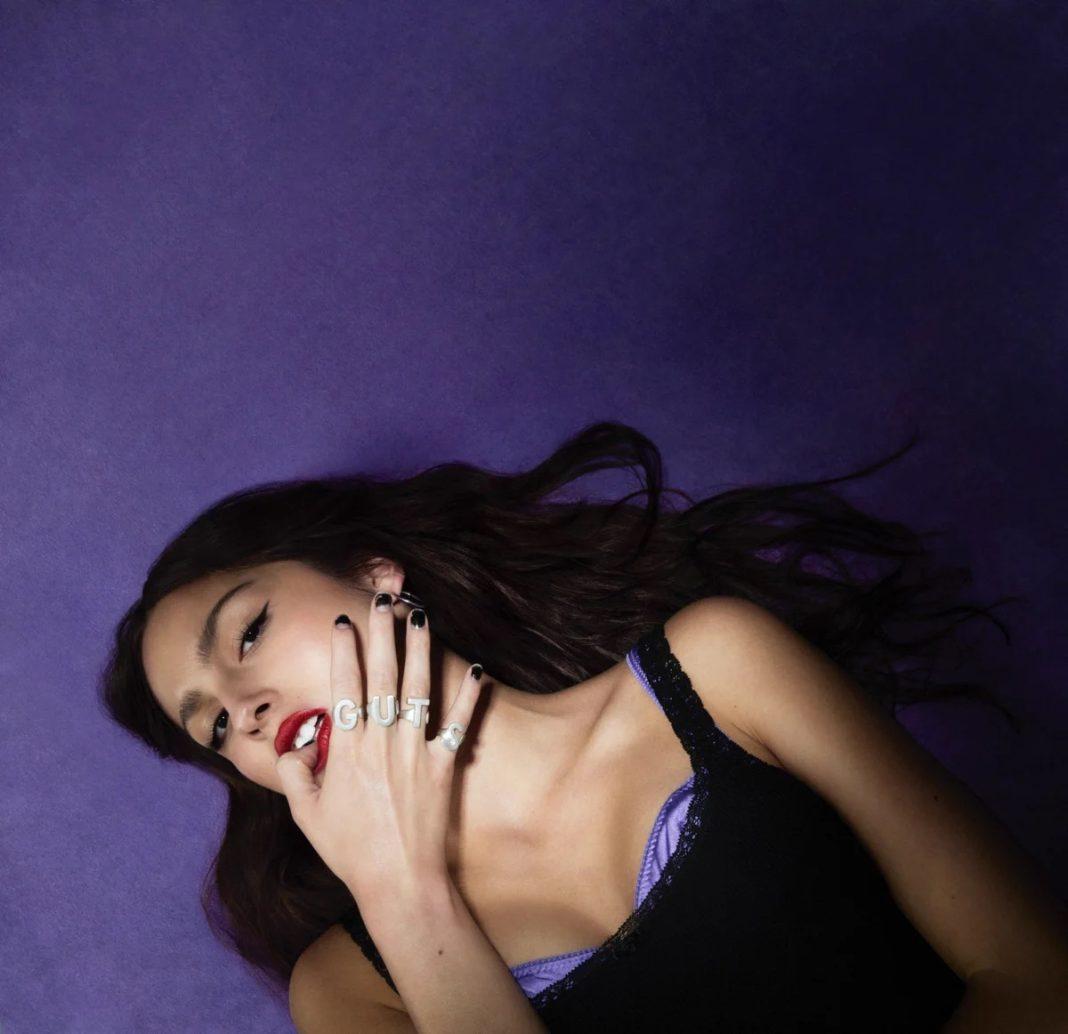 HOPE SMITH
editor-in-chief
hope.smith393@my.tccd.edu
Olivia Rodrigo's newly released "GUTS" album takes on her pop punk album blend after the "SOUR" album released in 2021. Two years after the fact, she seemed to nail the curated album on the head.  
After "SOUR", Rodrigo had a lot to live up to. The bar she raised for her first album won a Grammy for Best Pop Vocal Album in 2022, and she was named Best New Artist. However, she followed a similar release style from her first album by preceding "GUTS" with single "vampire" and it worked, making it No. 1 on her most popular Spotify songs.   
"GUTS" itself was unexpected as it was unknown what Rodrigo would have in store. "vampire" made it seem like it was going to be a slow angst vibe, but should have known better at the hammered out bridge towards the end. I continued to be surprised by the rest of the album.  
At first listen, the thought was the album would absolutely take on slow angst. but just as soon as the thought came it passed at the chorus of the first song. The electric guitar cued and just like that, there she was. Rodrigo has done this twice now, starting with a misleading song to kick off the rest of the album, think "brutal".  
Followed by "bad idea, right?" It stayed the punk course and "vampire" hit the home run for Rodrigo's startup, a solid foundation for the rest of the album.  
When "lacy" played, there was a little confusion at first. The album had been going so intense with the previous three songs and "lacy" was very much a slow ballad. Honestly, though, it was a good break to precede "ballad of a homeschooled girl" and after re-listening to the album, I understood what was going on.  
The thing is, Rodrigo treats her albums like a diary. They are very honest, and for that reason it relates to a lot of people, which is why it's so successful. Honesty typically garners respect.  
I enjoyed that fact, because most of the songs in "GUTS" talked about feelings of being someone else, making questionable decisions, comparing and acknowledging parts of oneself that really only get talked about in someone's most personal places of thought, like a diary.  
She does it in a way that isn't self-deprecating and woeful, however, and the punk element gives it a matter-of-fact tone that accepts her humanity as it is.  
The variety of each song thus made more sense. 
So, as each song was playing it was clear that her new album had taken a slightly different turn than her last, though they reflected each other. This time, there was more introspection and a little more chaos to pair it with.  
And honestly, the chaos was fun too. The turn "GUTS" took from "SOUR" was interesting because before she seemed to focus on one person in particular and there was a sense of loss and heartache that came with the first album.   
The second album took that loss and heartache by the horns. Still in a romantic tossup with "bad idea, right?" and "get him back!" it seems Rodrigo is at a point where she's navigating the chaos of the dating world with more intensity.  
In all, it took a re-listen to understand "GUTS" but it was worth the extra time. I'm a fan of music that highlights an artist's life experience because the listener is allowed a view into their world. There was a lot of parallel between her first and newest album, but it's expected as she's only started out. Rodrigo has come a long way since Disney, and I look forward to seeing what she comes up with next.